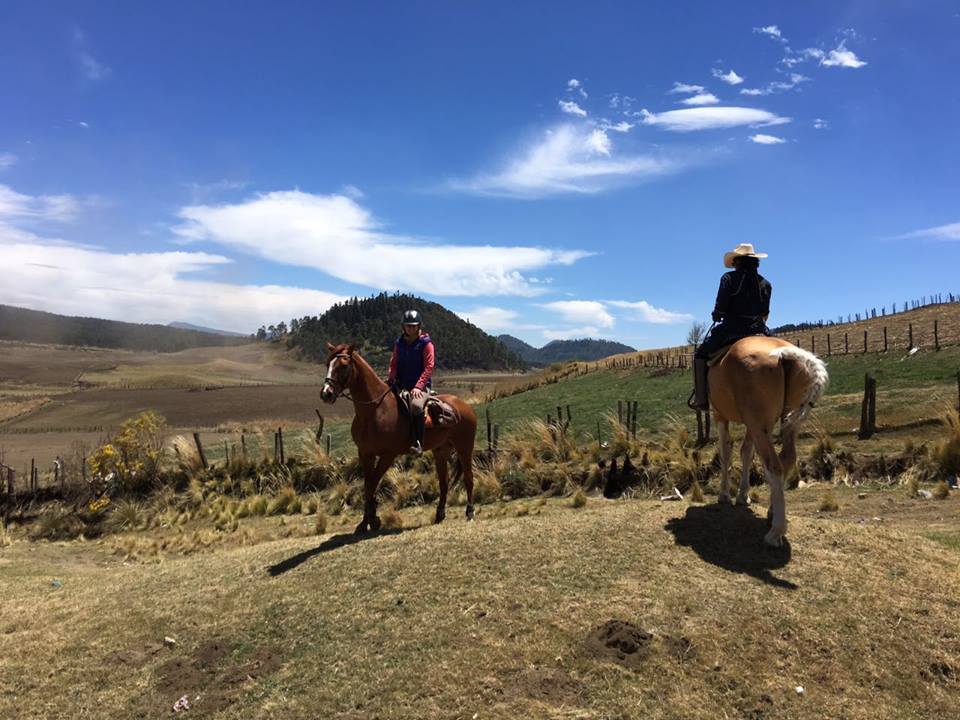 Hidden Village "Capulín"
A 5 hour ride to a small village, where the locals will melt your heart with hospitality
This ride is one of our favorites; rapidly changing landscapes and wide dirt roads. In the morning you will be taken in our SUV's to the starting point of this trail, it's just a 15 minute drive away from the Ranch. The horses will be waiting for us in a place called "Las Cruces" and from there we will hop on and start riding. For the first two hours we will be riding through an open landscape where you can canter your horse at your own pace. The village is hidden behind a small mountain so we will have to ride for half an hour in the woods up and down the hills. After that part, a beautiful Valley opens up in the horizon; you'll see the village "Capulín" in a slope of a hill and some local farmers from the village taking care of their potato fields.
You will have the opportunity to purchase cold beverages and maybe even try a local specialty called "Conejo". It's a very traditional local drink, prepared with sweet syrups, rompope and liquor. After the break, we will ride back to the starting point and hopefully see some wild horses on our way. We will arrive to Las Cruces around 2 pm, load the horses back to the trailer and drive to the Ranch where lunch will be waiting.
---